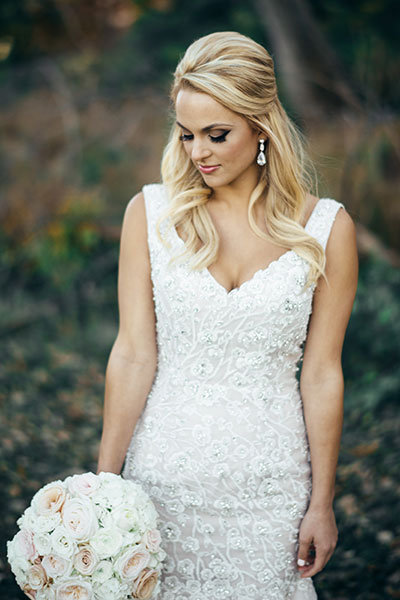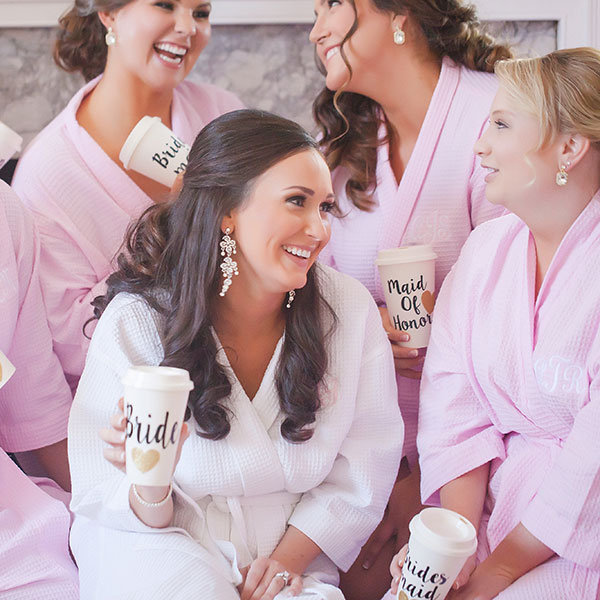 Ask your hairstylist for gorgeous, fluffed-up texture in the back.
#17: Simple And Cool Half Up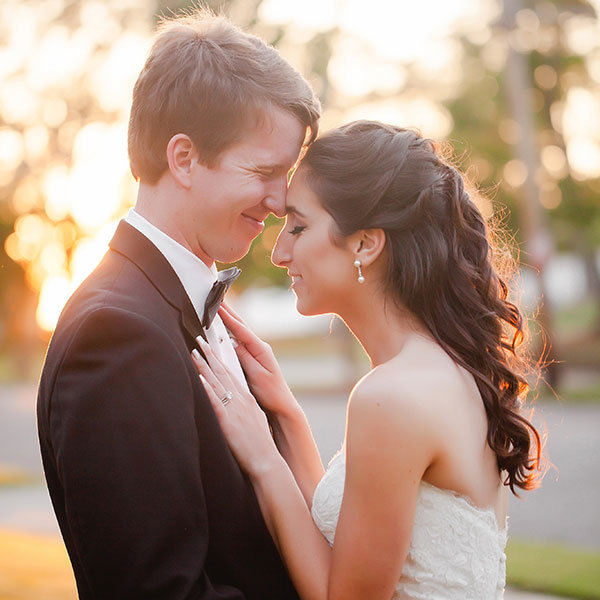 For a half-up style with pizzazz, divide and gather your hair into multiple sections.
#18: Classic Fairy Tale Wedding Hairstyle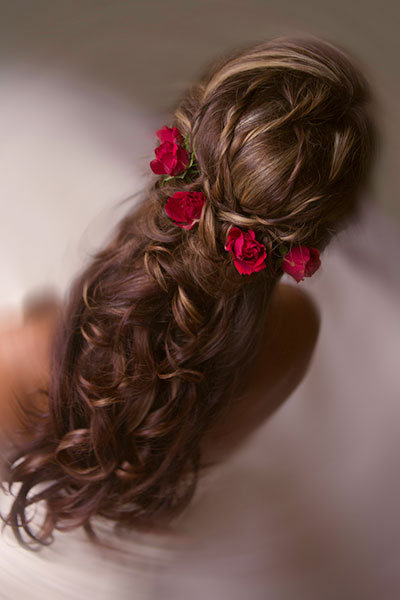 A half-up hairstyle interwoven with red roses is perfect for a classic fairy tale wedding.
#19: Boho Wedding Hairstyles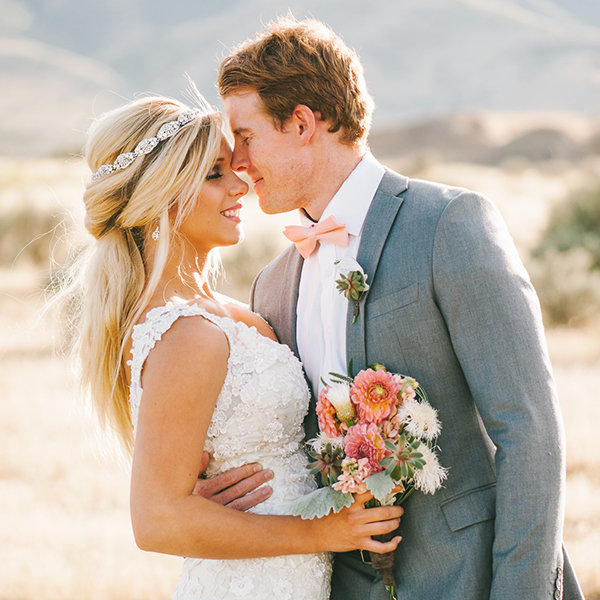 You'll feel like a boho goddess with this half-up style featuring an anchored twist and loose waves.
#20: Twisted Hairstyles For Wedding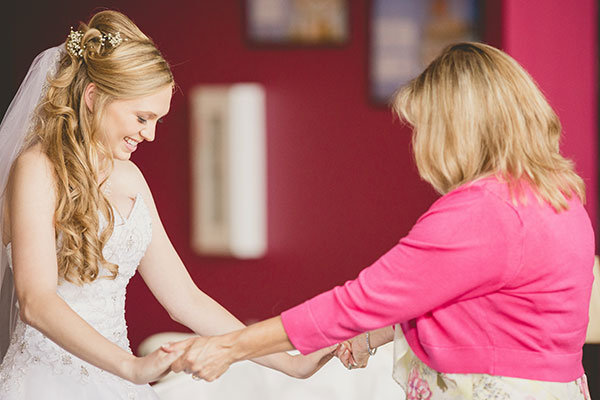 Here, baby's breath is used in place of a barrette and artfully arranged into a twist of hair.
#21: Half Up Bun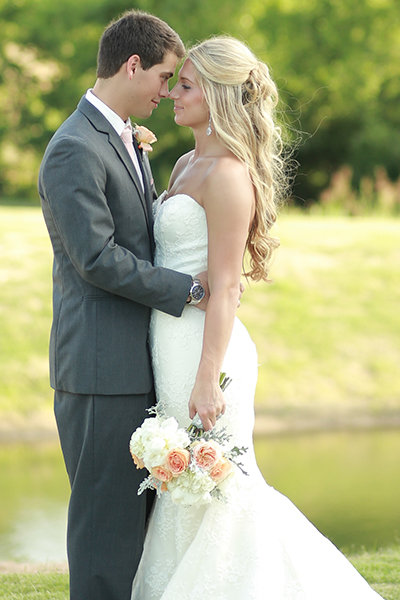 A half up bun with lots of soft, natural texture is ideal for a rustic outdoor setting.
#22: Pompadour Hairstyle For Wedding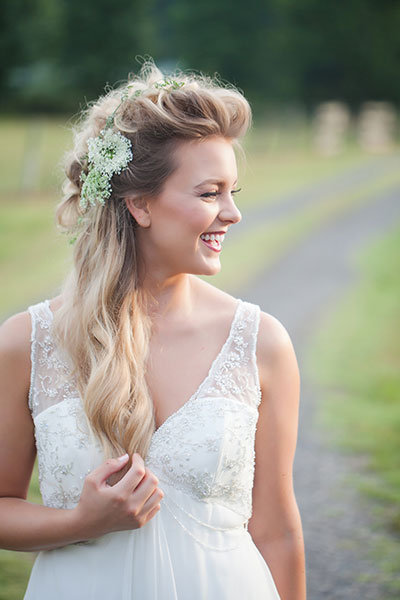 Tease the top half of your hair to create a fun rockabilly pompadour.
#23: Side Swept Wedding Hairstyle
Rapunzel-length locks are all the more enchanting with side-swept detailing and a boho-chic accessory.
#24: Creative Half Up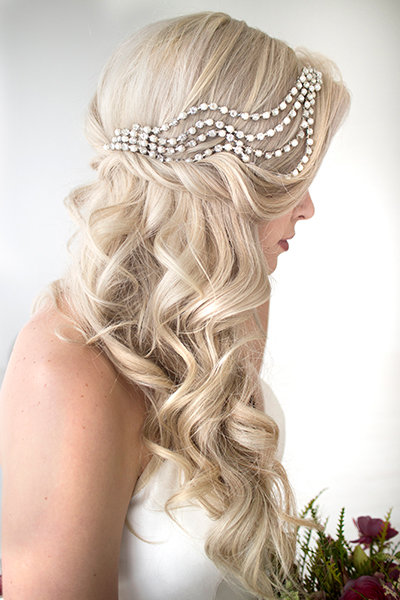 One of the most creative half-up hairstyles to date — check out that dazzling Art Deco crystal accessory.
Updos
#25: Coils Of Hairs Updo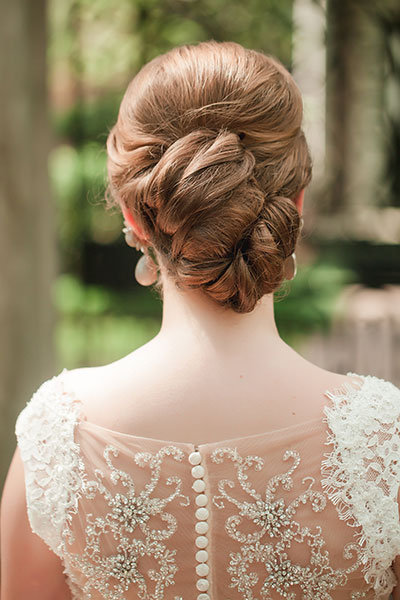 Combine coils of hair to form a breathtakingly intricate updo.
#26: Draped Twist Wedding Hairstyle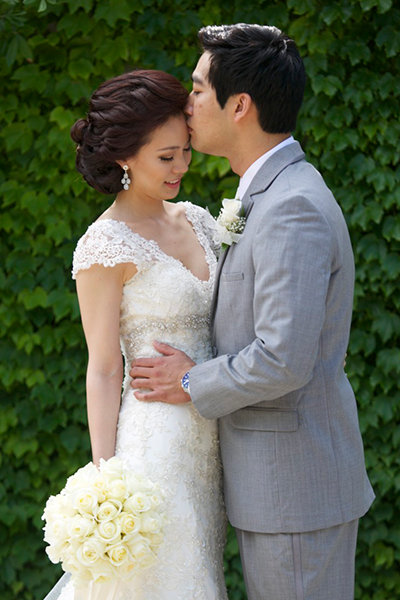 For a more dramatic style, ask for draped twists that start closer to the crown of your head.
#27: Centered Bridal Updo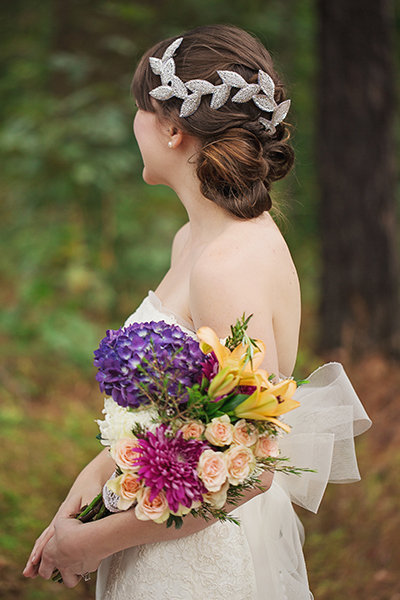 For a fresh and relaxed take on a bridal hairstyles for long hair , consider a pretty off-center style on the side of your hair that will be facing the audience during your ceremony.
#28: Low Bun Wedding Hairstyle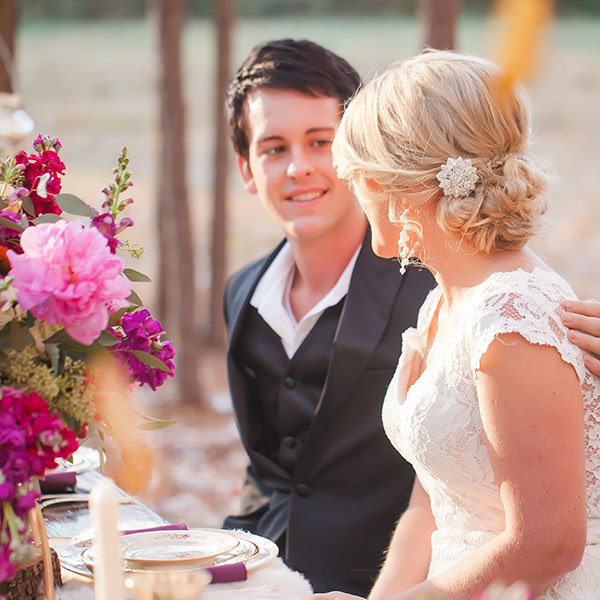 A low bun is a sophisticated and versatile option for any type of wedding.
#29:Wispy Texture On Wedding Day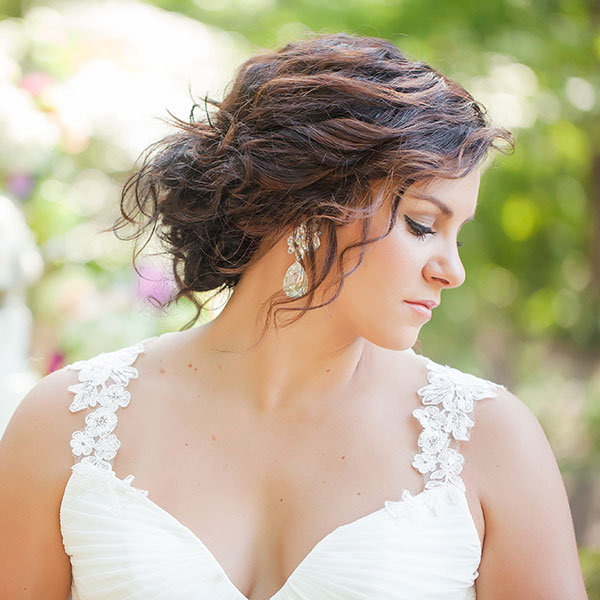 We're swooning over the wispy texture of this bride's updo — it's romantic without trying too hard.
#30: Architectural twists Hairstyle For Wedding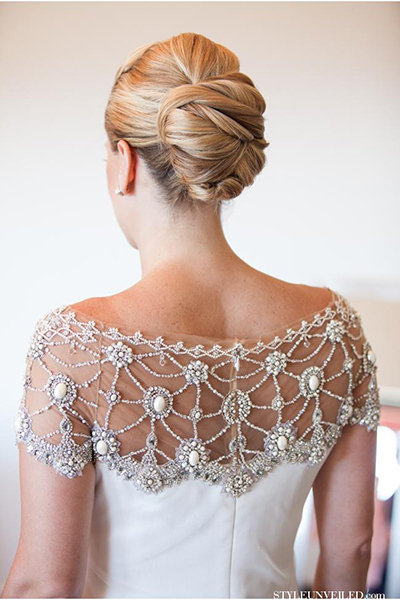 Architectural twists perfectly complement an illusion neckline.
#312: Sleek French Twist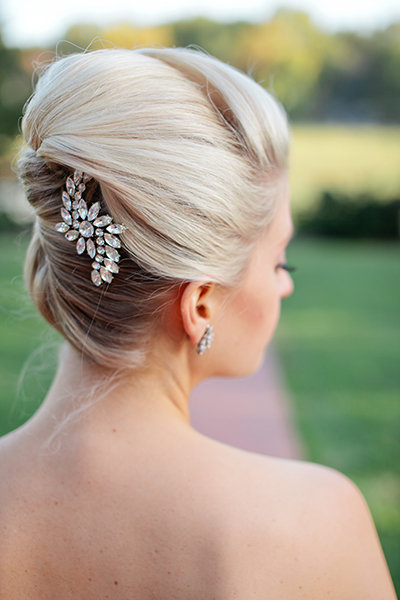 A sleek French twist is striking yet simple to create. For a modern take, try adding subtle volume at the crown of the head.
#32: Small Buns For Thick Hair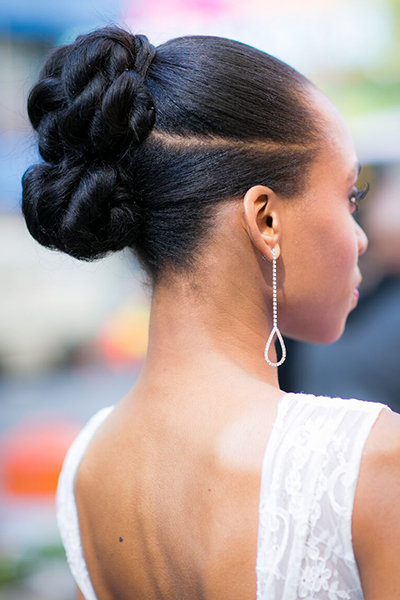 Blessed with thick hair? Ask your hairstylist for not one, but two smaller buns that they can expertly weave together for a modern coif.
#33: Vintage Wedding Hairstyle
If you're inspired by vintage wedding details, borrow your hairstyle from a different decade, too, with pin-up curls that'll make you feel like a starlet on your big day.
#34: Voluminous Updo Hairstyle For Wedding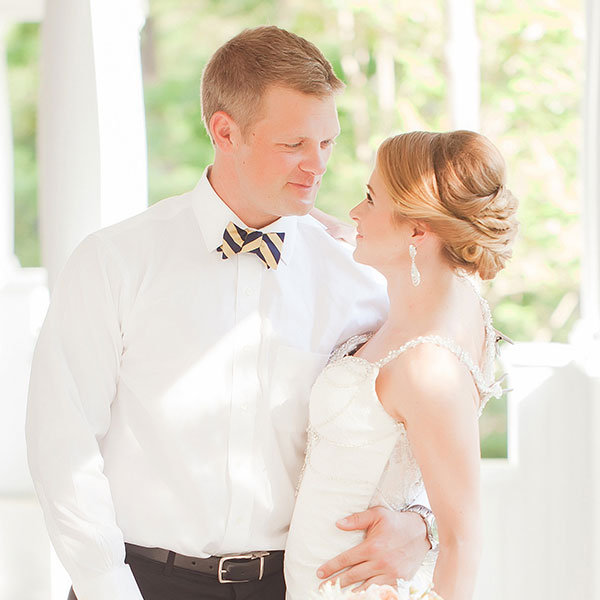 Make the most of your stunning strands with an interwoven, voluminous updo.
#35: Low Side Bun Wedding Hairstyle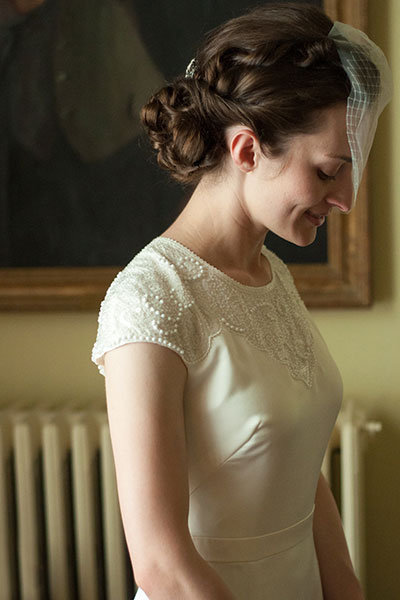 A graceful take on a low side bun.
#35: Wedding Hairstyle With Head Piece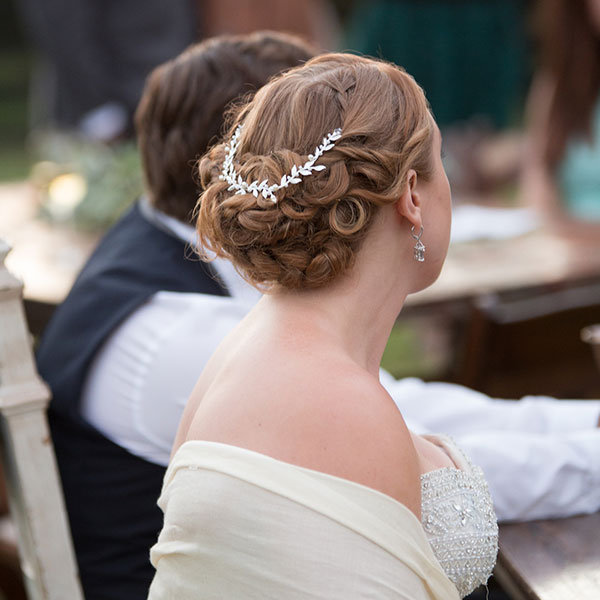 We love the way this bride arranged her headpiece on the back of her head instead of the front.
#36: Ombre Hair Pop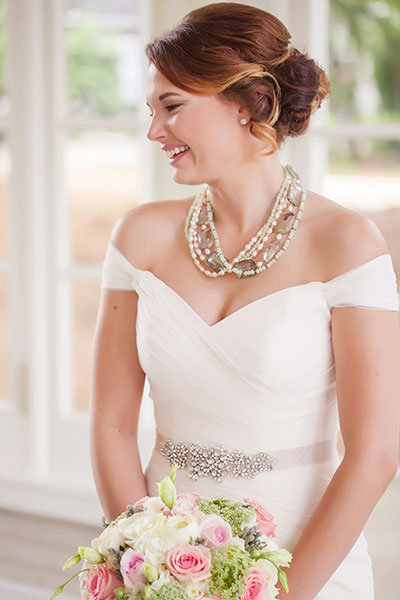 Make highlights or ombré hair pop with strategically placed twists of hair.
#37: Ballerina Buns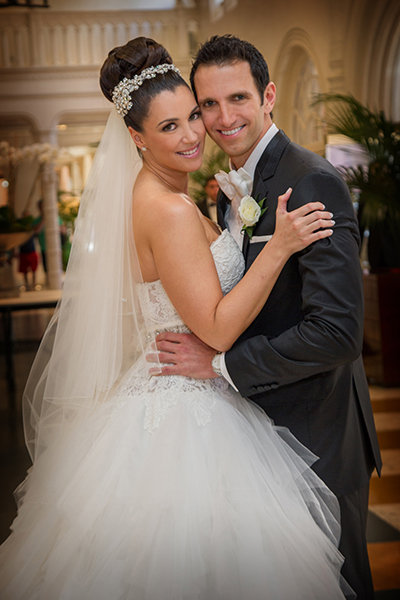 Ballerina buns are graceful and poised; the bigger the bun, the more dramatic the look. Wrap a braided strand around the base for a unique touch, or coordinate complementary updo styles with your bridesmaids to make a bold statement.
#38: Side Swept Chignon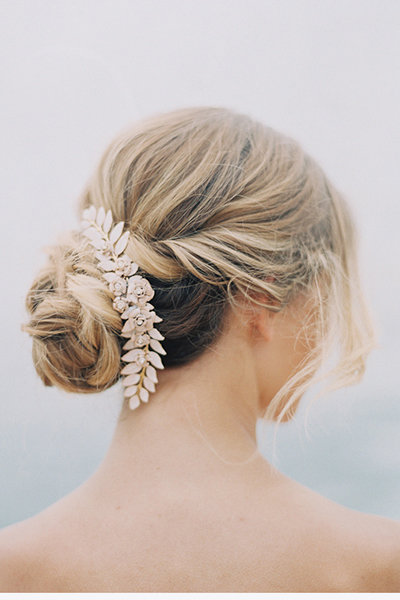 A wavy, side-swept chignon is a natural choice for a boho or rustic-themed wedding.
#39: Layered Cut On Wedding Day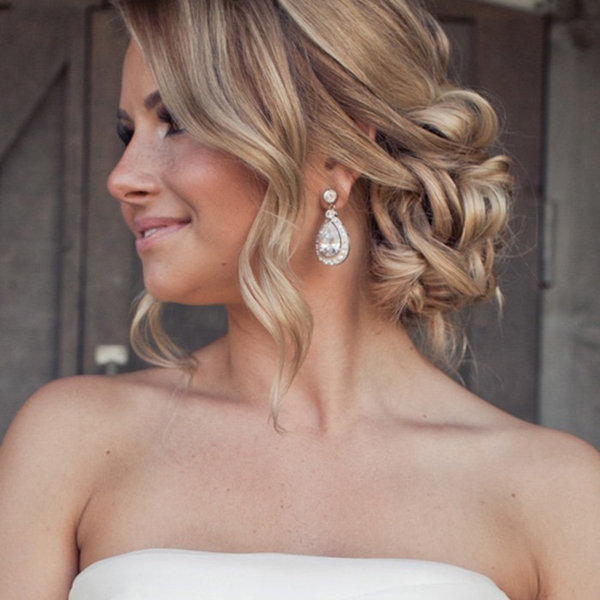 If you have a layered cut, leave out some curls to softly frame your face. Add sparkling chandelier earrings to complete the romantic look.
#40: Multi Updo Wedding Hairstyle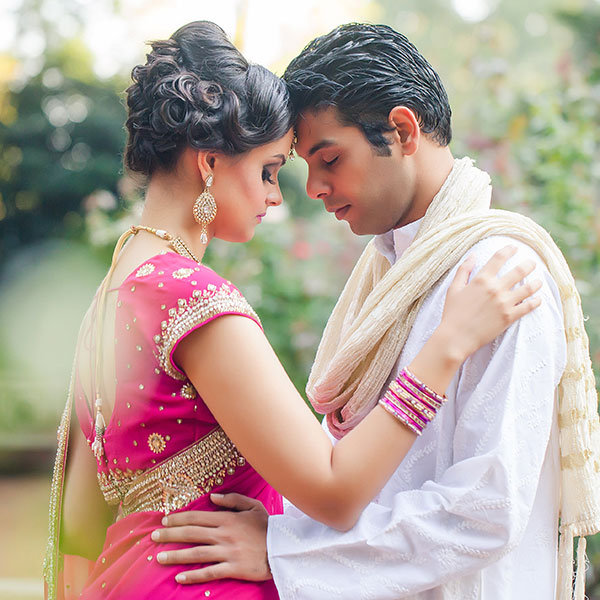 A multi-tiered updo complements (not competes with) this Indian bride's vibrant attire and beautiful jewelry.
#41: Waterfall Twist Hairstyle For Wedding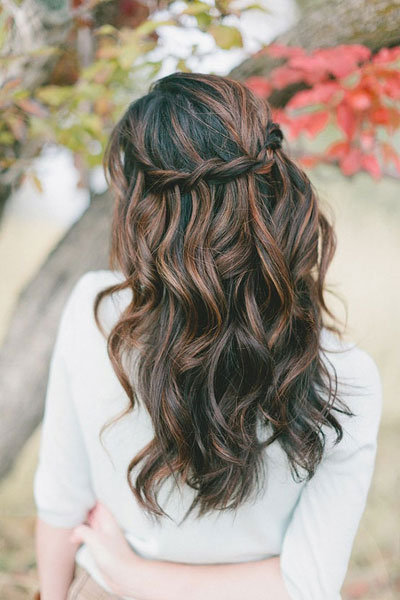 A subtle waterfall twist is a beautiful addition to long, loose waves.
Braided Hairstyles
#43: Double Braid Wedding Hairstyle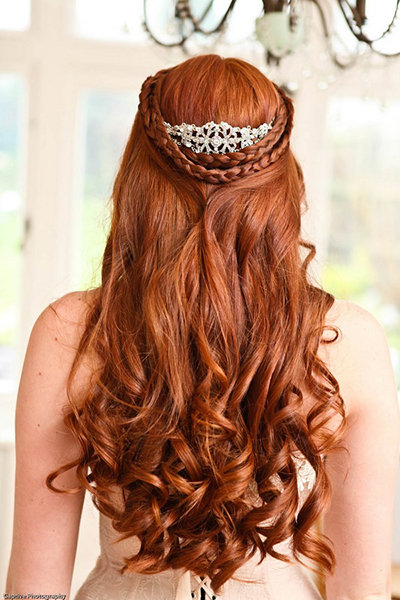 Take a page out of Game of Thrones with long and loose tendrils framed with double braids.
#44: Milkmaid Braid Wedding Hairstyle
Show off ultra-long locks with a milkmaid braid and floral headpiece.
#45: Dutch braid Hairstyle Foe Wedding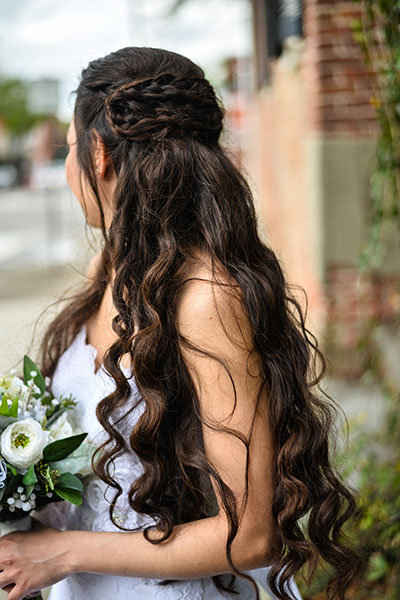 Play up soft, flowing locks with a crossed Dutch braid in the back.
#46: Tousled Updo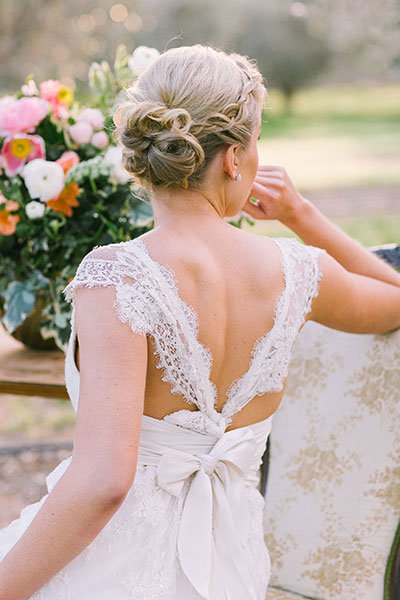 Integrate pretty plaits on the side of a tousled updo
#47: Halo Braid Hairstyle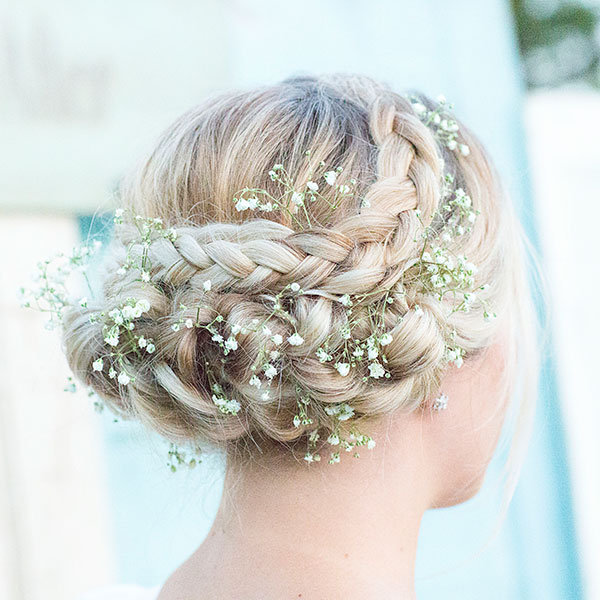 Stunning from all angles, this halo braid leads to a coiled updo (baby's breath optional).
#48: Side Fish Tail Braid
For a more edgy look, go for a tight braid that starts at the very top of your head
#49: Fish Tail Wedding Style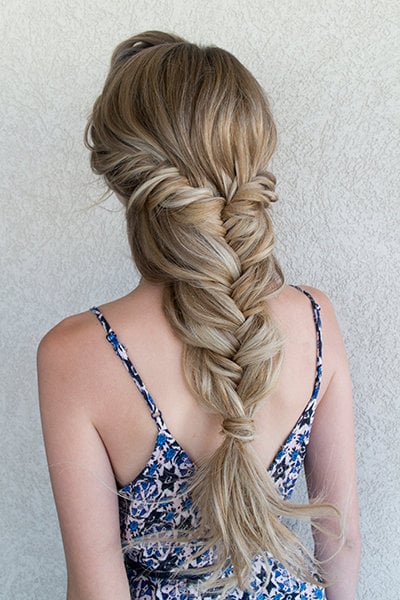 The looser your braid, the more carefree the vibe — like this stunning fishtail style.
#50: Chunky Loose Braid On Wedding Day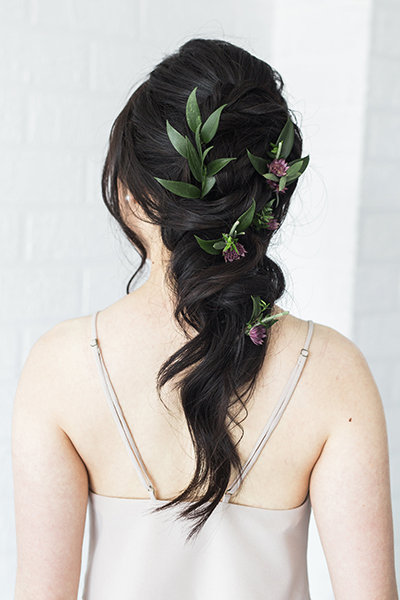 Get creative with a chunky, loose braid dotted with sprigs of greenery.